Willy Woo, un analyste populaire du Bitcoin nous a présenté ce qui semble être un nouveau modèle de prix du BTC visant à repérer les moments exacts où commencent les "bulls run exponentiels". Si le modèle est correct, le prochain "bull run" pourrait arriver très prochainement.
This is a new model I'm working on, it picks the start of exponential bull runs.

1) Bitcoin was setting up for a bullish run until the COVID white swan killed the party.

2) This model suggests we are close to another bullish run. Maybe another month to go. pic.twitter.com/wmoEdMVywF

— Willy Woo (@woonomic) June 27, 2020
Selon Woo, son nouveau modèle montre que Bitcoin se préparait à un nouveau bull run majeur avant la crise COVID-19, qui a finalement conduit au grand krach boursier du 12 mars, surnommé le "Jeudi noir de la crypto". Mais maintenant que cela est passé, nous sommes à nouveau proches d'une hausse exponentielle, Willy Woo estimant qu'il nous reste "peut-être encore un mois" avant que cela n'arrive.
Le nouveau modèle de prix semble avoir correctement identifié le début des quatre précédentes hausses exponentielles en 2012, 2013, 2016 et 2019.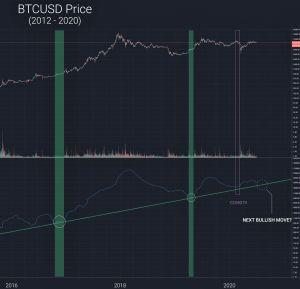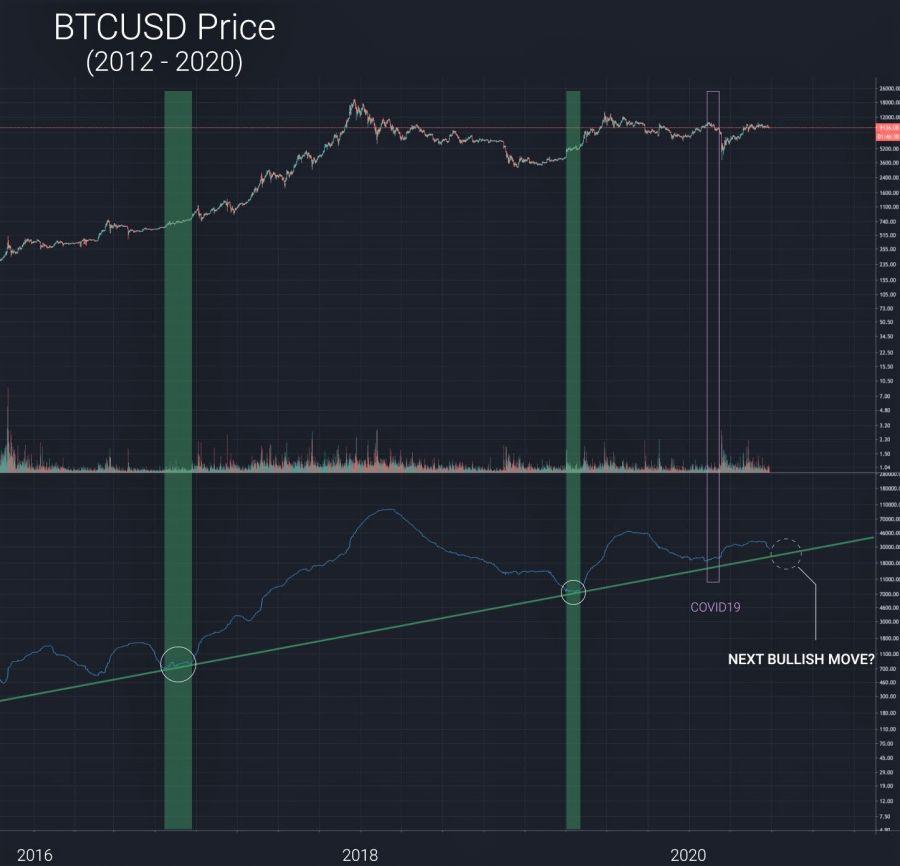 Cependant, outre les captures d'écran partagées sur Twitter, les détails sur le nouveau modèle, sur lequel Woo dit "travailler", sont encore rares.
Lire aussi: Le prix du Bitcoin a surperformé l'or de 100% cette année.
En élaborant sur le modèle, M. Woo a qualifié la baisse du prix liée à la COVID en mars de "cas de rupture de modèle", tout en expliquant que plus il faudra de temps avant le prochain marché haussier, plus le prix augmentera une fois qu'il sera arrivé.
"Une longue bande d'accumulation latérale est finalement une bonne chose", a écrit l'analyste populaire.
The longer this bull market takes to wind up, the higher the peak price (Top Cap model). A long sideways accumulation band is ultimately a good thing. pic.twitter.com/mZV2Sx2t8T

— Willy Woo (@woonomic) June 27, 2020
Willy Woo est un investisseur de longue date dans le domaine du Bitcoin qui est devenu une figure de proue de la communauté BTC après avoir créé plusieurs modèles et indicateurs de prix des bitcoins. Parmi eux, le célèbre ratio Network Value to Transactions (NVT), qui calcule le rapport entre la valeur en dollars négociée sur le réseau Bitcoin et le prix du BTC. Il est également l'auteur du Bitcoin Difficulty Ribbon.
_________________________________
Suivez nos liens d'affiliés:
Pour acheter des cryptomonnaies; Zone SEPA Europe et citoyens français:
Pour acheter des cryptomonnaies au Canada:
Pour acheter des cryptomonnaies à travers le monde:
Pour investir dans le minage ou les masternodes:
Pour transiger vos cryptos de façon anonyme:
Pour générer des intérêts grâce à vos bitcoins:
Pour sécuriser ou stocker vos cryptomonnaies:
Pour accumuler des cryptos en jouant:
________________